FOLLOWERS OF THE GOLDEN RULE
DUNLAP PTA

is recruiting for the 2013-2014 school year and currently ALL positions are available. In order for Dunlap to have a functioning PTA we need a President, Secretary and Treasurer (for starters). PTA is such a great organization that helps pay for field trips, assemblies and so many other things for our students here at Dunlap Elementary. If you are available to donate an hour or more, please notify the school office at (909) 797-5171. We would love to have you on board!!!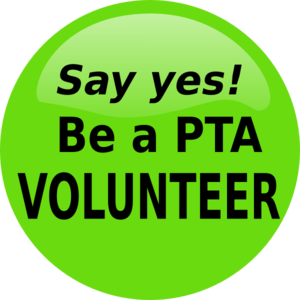 ---
Park View PTSA is Recruiting
Park View Middle School PTSA would love to have you join our team!

It's time to form our PTSA Board for the upcoming 2013-2014 school year.
Volunteer opportunities of ALL SIZES need to be filled!

Please join us at our next PTSA meeting on May 14 at 4:30 pm at Park View School.

For more information contact:

Erin Aupperle PTSA Board: Erin.A@verizon.net
Kristy Klatt PTSA President: heavenlyscents1@verizon.net
OR Park View office: 790-3285

Thank you in advance for your time and support in making Park View a great place for our students!



---
TK End of the Year Celebration
Technology Recycling Opportunity
Kindergarten Registration
Yucaipa-Calimesa Joint Unified School District Sets Kindergarten and Transitional Kindergarten Registration for 2013-2014 School Year.
Kindergarten children must be five years or older on or before October 1, 2013 to be eligible for school registration. Kindergarten registration forms for the 2013-2014 school year will be accepted beginning March 1, 2013, for Calimesa, Chapman Heights, Dunlap, Ridgeview, Valley, and Wildwood Elementary Schools. All elementary schools will follow a modified traditional school schedule for the 2013-2014 school year which will be posted at www.ycjusd.schoolfusion.us Anticipated start date of the 2013-2014 school year is August 19, 2013.
The Yucaipa-Calimesa Joint Unified School District will offer Transitional Kindergarten (TK) at Dunlap Elementary School for students who reach age five between October 2 and December 2. This program is open to all district students. It is a program blending preschool and kindergarten standards with high expectations based on the preschool foundations making a bridge to success in kindergarten. Transitional Kindergarten registration forms for the 2013-2014 school year will be accepted at Dunlap Elementary School beginning March 1, 2013. Transitional Kindergarten children must be five years between October 2 and December 2 to be eligible for school registration.
Registration forms will be available for pick up at all school site offices Monday through Friday from 8:30 a.m.- 3:30 p.m. beginning March 1, 2013. Parents should bring:
1) A birth certificate or other age verifications
2) A utility bill indicating proof of residence
3) Records of student's past immunizations, serious diseases and injuries.
California state law requires students entering transitional kindergarten or kindergarten to complete immunizations for diphtheria, tetanus, whooping cough, polio, measles (rubella and rubeola), mumps, hepatitis B, and varicella.
Parents may take their children to the San Bernardino County Department of Public Health Clinic at 351 N. Mt. View, San Bernardino, CA. Immunizations to satisfy all state requirements will be available. The telephone number is (800) 722-4777. Children without required immunizations cannot be registered.
All first-graders should have a physical examination completed prior to the first day of school. A physical administered within 18 months prior to the first day of school for first graders will be accepted.
Students from families with no health insurance, or who have Medi-cal, can get physicals through the San Bernardino County Health Department. Information can be obtained by telephoning 1-800-880-5305.
For further information, call the Yucaipa-Calimesa Joint Unified School District, telephone 797-0174 or the school site closest to you.
Names, addresses, and telephone numbers of the elementary schools serving students in the Yucaipa-Calimesa Joint Unified School District are:
Calimesa Elementary School 13523 Second Street 790-8570

Chapman Heights Elementary School 33692 Cramer Road 790-8080

Dunlap Elementary School 32870 Avenue E 797-5171

Ridgeview Elementary School 11021 Sunnyside Drive 790-3270

Valley Elementary School 12333 Eighth Street 797-1125

Wildwood Elementary School 35972 Susan Street 790-8521


---
BOX TOPS FOR EDUCATION
Help Dunlap Earn $20,000 or More Each Year!!
Dunlap Elementary is a participant in the General Mills Box Tops for Education program, where you can help earn cash for your school through simply buying groceries and saving the product coupon from the label. Each label or box top earns 10¢ for Dunlap!

Product coupons are collected monthly from each classroom. The class which brings in the most coupons is rewarded at Dunlap's monthly Spirit Day Assembly. Coupons are prepared and sent to General Mills once a year to redeem them for cash. This money is used for specific projects that benefit all students at Dunlap. Please keep those coupons coming all year! They add up quickly!

The program is not limited only to General Mills' cereal. The following brands all have eligible products:
Pillsbury Rolls
Yoplait
Betty Crocker
Green Giant
Bisquick
Gold Medal Flour
Totino's Pizzas
Old El Paso
Hamburger Helper
Besides collecting box tops, General Mills has other programs to help schools earn cash. For additional information, visit the General Mills Box Tops for Education website:http://www.boxtops4education.com
For a list of eligible products, click here.
Thank you for supporting your school!


---
FROM MRS. WARD
Welcome to the
2012-2013
new school year at
Dunlap Elementary!



I am truly delighted to be your Principal and I am looking forward to establishing a positive, supportive relationship with each and every family, student, and staff at the school. As the new Principal at Dunlap Elementary School, it is an honor to have the opportunity to serve such an outstanding community. It is my desire to work with you, your child, and the staff to continue to foster a strong sense of community in order to increase student achievement. I have heard many wonderful things about the community, students, staff, and school. I'm sure I will find that everything I've heard is absolutely true.
I started my educational career in Colton, California. During my twenty six years in education, I have worked as a sixth grade, third grade, second grade and first grade teacher, College Instructor, Curriculum Program Specialist, Assistant Principal, and Principal. I am a wife and a mother of two beautiful children, a 22-year old son and a 15-year old daughter. My personal life is just as busy and important as my professional life!
I understand the value of giving our children a quality education and being sensitive to the needs of our school community. It is my philosophy as the principal of Dunlap, that we provide the highest quality education for our students, as I would expect for my own children. From the varied experiences throughout my career, I have learned that the best method to increase and maintain high student achievement is to foster the development of a strong school community where the principal, staff, and parents collaborate in order to best meet the needs of their students.
I truly believe strong partnerships between parents and staff lead to academic success for all students. Therefore, I invite you to visit our school, your school, and to actively participate in your child's education. This participation may come in a variety of forms including: joining the PTA, working as a volunteer at the school, checking your child's homework and agenda on a daily basis, attending school-wide events and communicating questions or concerns to me and the teachers. My door is always open. I will make myself available to the best of my ability to ensure your questions or concerns are addressed.
Again, I am thrilled about being a member of this wonderful community.
With Sincerity,

Lindy Ward
Principal


---